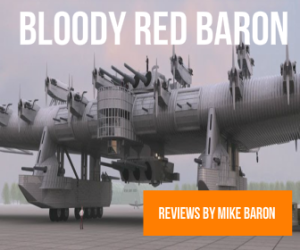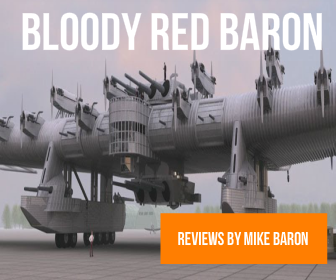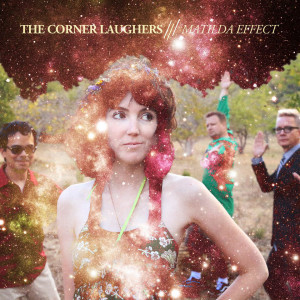 THE CORNER LAUGHERS: Matilda Effect
Lead singer Karla Kane sounds like all the Bangles put together, and there are shades of Lisa Mychols in this collection of hook-heavy harmonizing. Kane's songwriting gets a cum laude from the Brill Building school, beginning with the dazzling "Fairytale Tourist." "The Girl, America" is a shimmering palimpsest. It means whatever you want it to mean, evoking a wild range of emotions, especially when KC Bowman's guitar erupts like a Saturn booster, and jives in tandem with bass player Kho Huynh. "Octavia A" triples as either a polka or a square dance without sacrificing those amazing hooks, and "Lammas Land" and "Go Fly Your Kite" have a little Shirelles and Ronettes in their DNA.
Five stars.
Www.cornerlaughers.com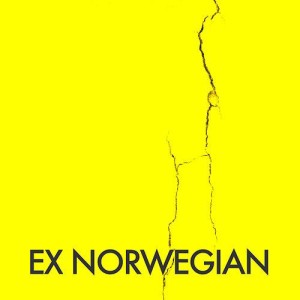 EX NORWEGIAN: Pure Gold
Ex Norwegian use dissonance and power pop tropes to build songs that are never sweet, always tart, cool, and angular. They bear no resemblance to any other band and their music is an acquired taste. Michelle and Roger often create ethereal, other-worldly harmonies atop crunching guitars, as in the wild dissonant arpeggio in the accurately named "Cyclone." The minor key "Bee Side" unleashes the spirit of Sonny Sharrock in the guitars and ends in an Ornette-like flame out.
"Tell Me Your Plans" is the closest to trad rock on the album, but so what? Ex Norwegian makes you think, draws you in like one of those trick pictures, how many animals do you see, with fresh sounds. Some of the songs, such as "Pure Gold" and "Close My Case," have a playground chant feel. They are insidious ear worms. It's not the dazzling arrangements of XTC, Tchaikovsky, or the Beatles we find ourselves humming, it's "Nationwide is on your side." Nevertheless, this is challenging and rewarding if you like tart sounds.
Four stars.
www.exnorwegian.com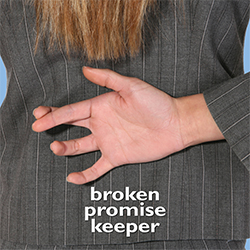 BROKEN PROMISE KEEPER – Broken Promise Keeper
A Broken Promise Keeper record is like that video of a mountain bike tearing down the side of a cliff, or one of those sky divers in the flying squirrel outfits jumping off the Matterhorn. Pure adrenalin. Rob Stuart's ziggurat-like structures are superbly dynamic, all the more amazing because he does it all himself. "Once I get a song's structure nailed down, I then use the more traditional studio approach and start building the song up track by track, playing along to what I just recorded – first I get the drums and bass working together, then the rhythmic instruments, then the lead vocal, then the "ear candy" like backing harmonies, tambourines, etc.  The hard part about home recording is ensuring there's some life or energy being captured – when it's just you in the studio, it can be easy to get things almost too perfect.  In my opinion, the best rock and power pop is a little sloppy, but if done right that can translate into excitement.
Like all BPK albums, "Here We Go" explodes. It's not that loud, but the changes and structure are irresistible. Stuart adds a minor key bridge to the major tonic, as all great songwriters must. "She's So Cool" shares the opening chords of the Classic IV's "Spooky," but is its own creation. "Get My Message" could have come off any Cars album with its phazer-like guitar. "Slow Down" cops the first two chords from Simon and Garfunkel's "Feelin' Groovy," but S&G could never come up with a hook like this. Stuart sings a little like Lane Steinberg. Every song is iconic. From "Listen to Lana:" "Lana, Lan, Lana canyou just stop talking and give someone else a chance." "Play Ball" is as anthemic as John Fogerty's "Centerfield."
Five stars.
Www.brokenpromisekeeper.com
++++++++++++++++++++++++++++++++++++++++++++++
Mike Baron is the creator of comic books Badger and (along with Steve Rude)  Nexus.  His latest book is "A Brief History of Jazz Rock" – more on Amazon CLICK HERE.
He has written five novels in the last few years, all available on Amazon here:
http://www.amazon.com/s/ref=nb_sb_noss_1/184-5348781-8830168?url=search-alias%3Dstripbooks&field-keywords=Mike%20Baron.  Visit his website here:  http://bloodyredbaron.net and on Wikipedia here:  http://en.wikipedia.org/wiki/Mike_Baron