BLOODY RED BARON
BEST OF 2016
by Mike Baron
As always, it has been a great year for power pop, so much so that I am hard-pressed to limit my list to ten. I'm listing them in no particular order, because sometimes I like oranges and sometimes I like lemons! I couldn't do without a single one.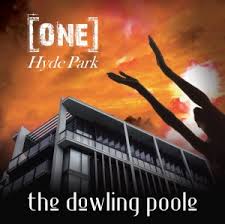 The Dowling Poole's One Hyde Park continues their mad pop science blending elements of XTC, Frank Zappa, Jackdaw4, The Bloodrush Hour and Hollies-like harmonies. You'll find no one/four/five progressions here. Milwaukee's Trolley struck early with their psychedelic masterpiece, Caught in the Darkness. Twinkling paisleys, soaring harmonies, and undercurrents of Jefferson Airplane, Pillbugs, and Zombies.  The Corner Laughers' Matilda Effect is harmony heaven, lead singer Karla Kane sounding like all the Bangles put together, with shades of The Shirelles. Greg Pope's Guiding Star continues the one-man-band's streak of pop genius. The man can't write a bad song. Mark Roebuck, formerly of the lost masters The Deal, does most of The World And Within by himself with a little help from his friends. Roebuck has a unique sense of melody, surprising you with fresh hooks that seem natural in retrospect. Particularly "Lazarus." David Doll's second Automat, Turn The Music Up, is warm, upbeat power pop in the Fountains of Wayne, Rubinoos mode, with sizzling guitar reminiscent of Sunrise Highway.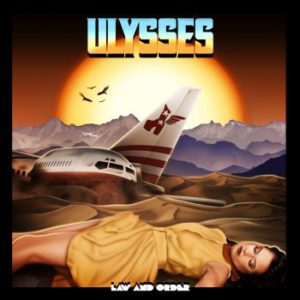 Ulysses tears it up with Law and Order, the hardest rocking entry of the bunch, blending Buddy Holly, The Yardbirds, The Hollies, and Eddie Cochran. Luke Smyth's yowel is unmistakeable. The Nine's Alejandro's Visions sounds like the entire soundtrack of American Graffiti put in a blender with emphasis on doo-wop and Beach Boy harmonies. Seth Swirsky's Circles and Squares sounds like Revolver and Holland put in a blender. Like Greg Pope, Nick Piunti is an unstoppable pop juggernaut whose Trust Your Instincts continues his run of melodically daring, harmonically rich records with traces of Zombies and Great Buildings.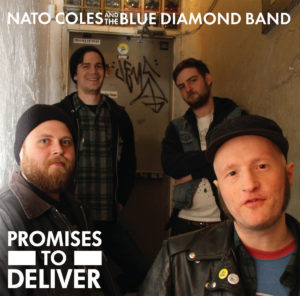 Nato Coles and the Blue Diamond Band: Promises to Deliver, delivers Springsteen-style rave-up rock only better. Hey look out! Rum Bar just sent me Nato Coles and the Blue Diamond Band Live at Grumpy's! This is an excellent live recording with full sound and legible vocals. My only complaint is that it lacks "Julie," which is to Nato what "Go All The Way" is to the Raspberries.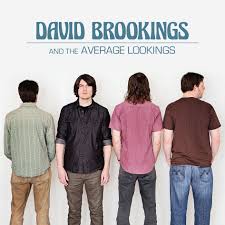 David Brookings and the Average Lookings is sweet, peppy power pop in the Fountains of Wayne, Rosenbergs, Davenports tradition. Nathaniel Rateliff & the Night Sweats has one foot in Van Morrison and the other in Stax/Volt. Ken Sharp unlocks the key to endless hooks in his astonishing New Mourning. Rob Stuart's third Broken Promise Keeper continues his effortless ear worms that leap from sweet spot to sweet spot. "Listen to Lana" is particularly memorable. Although Rob only releases one record every four or five years, each one is a masterpiece.
Like Stevie Wonder in the seventies, or Greg Pope and Nick Piunti today, Explorers Club just keeps batting it out of the park. Together is another collection of Beach Boys and Jimmy Webb-inspired pop masterpieces. If It Feels Good Do It, A Sloan Tribute, is a magnanimous spread of great Sloan songs by a power pop's Who's Who, including Andy Reed, Nick Piunti, and Ryan Allen (I figure it's because all these guys live near Detroit and are sensitive to Canadian music,) as well as Stereo Tiger, The Hangabouts, Chris Richards, Pop 4 and many others. Gary Ritchie's Poptimistic is his best record yet, combining his rich use of power pop tropes with powerful and amusing lyrics.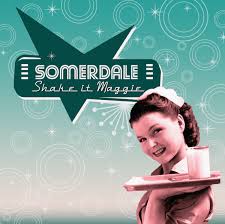 Somerdale's Shake It Maggie is a swift combination of soaring harmonies, exquisite hooks and bridges from this New Jersey group. A nearly perfect record. The Legal Matters' second disc, Conrad, is sui generis, tight-harmony, multi-colored pop with C,S & N as well as Everly Brothers overtones. Finally, The Neal Morse Band's astonishing two-disc The Similitude of a Dream is a prog-rock masterpiece, manna for Yes, ELO, King Crimson, and Rush fans.
++++++++++++++++++++++++++++++++++++++++++++++
Mike Baron is the creator of comic books Badger and (along with Steve Rude)  Nexus.  His latest book is "A Brief History of Jazz Rock" – more on Amazon CLICK HERE.
He has written five novels in the last few years, all available on Amazon here:
http://www.amazon.com/s/ref=nb_sb_noss_1/184-5348781-8830168?url=search-alias%3Dstripbooks&field-keywords=Mike%20Baron.  Visit his website here:  http://bloodyredbaron.net and on Wikipedia here:  http://en.wikipedia.org/wiki/Mike_Baron