BLOODY RED BARON
November Reviews
by Mike Baron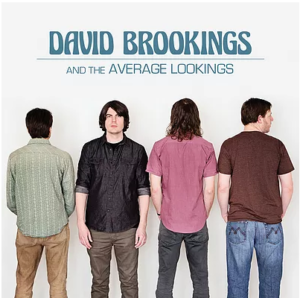 DAVID BROOKINGS: And the Average Lookings
Elegant power pop in a Davenports/Rosenbergs/Gin Blossoms mode, with hooks, bridges, and multi-part harmonies. David Brookings uses the whole buffalo in making a song, filling every part with buzzing guitars. "The Optimist" is typical with its minor key theme that breaks into sunny majors for the hook, as is "You're Right, It Went So Wrong," a nobody's-a-winner song with an urgent minor theme morphing into a Rosenbergish chorus punctuated by Brookings' exhortations.
"This Is the Life" has a Throwback Suburbia vibe, with Brookings channeling Mark Knopfler in short doses that act like a single drop of black in a bucket of white paint, that is, to highlight everything that goes before and comes after. "The Basement Room" is pure power pop perfection with a touch of Jellyfish, while shit-kickin' slide eases into the Nashvillesque "I'm In Love With Your Wife."
Four stars.
Www.davidbrookings.net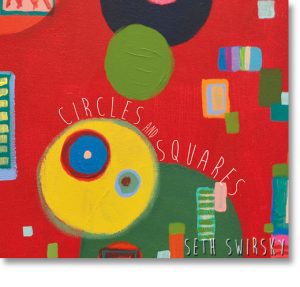 SETH SWIRSKY: Circles and Squares
As half of The Red Button (with Mike Ruekberg,) Swirsky has been creating brilliant, Brit-influenced pop for years. Their album She's About To Cross My Mind is a power pop masterpiece. Swirsky's solo projects are more soft focus with less prominent rhythm sections, but sacrifice nothing in interesting chords. Opening track "Shine" is a swirl of soaring harmonies, like something Brian Wilson and Van Dyke Parks might have written, segueing into the Magical Mystery-like "Circles and squares," which alternates between jaunty marching band and introspective choruses. Like many other devoted power poppers, Swirsky folds his Beatles and Beach Boys influences into his own sound. "Trying" resonates with both Explorers Club and Beatles influences, while "I Loved Last Night" is a touch of late night lounge jazz, as in Van Morrison's "Moondance." "The Simple Way" sounds a little like Supraluxe, but it's all Swirsky.
Four and a half stars.
Www.seth.com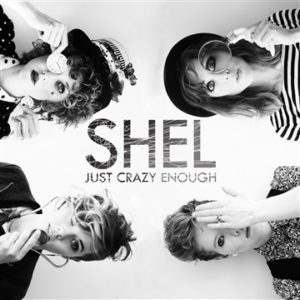 SHEL: Just Crazy Enough (Moraine)
Shel are four sisters from Fort Collins, CO who have forged an ethereal/folk/Nashville esthetic out of intertwining voices, violin, accordion, piano and beat box. This latest record, recorded in Nashville by Dave Stewart, should get them some dates at the Opry and the Bluebird. Their sound is unique and instantly identifiable, as in the opener "Is the Doctor In Today," which coalesces out of thin air into an aural arabesque. "You Could Be My Baby" has a more sinuous beat. Live, beatboxer Liza often sounds like a full kit and when she vocalizes rhythms, she puts every modern rapper to shame. Modern day Joni Mitchells.
Four stars.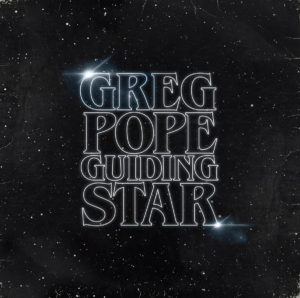 GREG POPE: Guiding Star
Pope has been a tear since Popmonster in 2008, an astonishing solo effort that killed. Sometimes a creator hits a sweet spot where he can turn out one polished mini-masterpiece after another and Pope is there. While there are dozens of touchstones in this collection, it's all his style of smart, snappy power pop you can't get out of your head. There's a hint of Jason Falkner in "Four Leaf Clover," while "Guiding Star" reaffirms Pope's love affair with the one/two chord change, essential to Duncan Maitland, among others. "If You Want Answers" is Dylanesque, including Pope's vocal which is, of course, miles better than Dylan. The wistfully hopeful "Oppressive Invisible Something" is the only downbeat number, distinguished by those squeaky strings. A hint of Nashville twang insinuates itself in "If You Want to Go." Dig those surf drums leading into "Bruce."
Four and a half stars.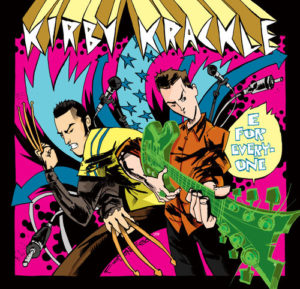 KIRBY KRACKLE: E For Everyone
Kirby Krackle refers to the graphic cosmic star effect by the great comic artist Jack Kirby, creator of Captain America and the Fantastic Four, among others. Kirby Krackle is also the name of this live wire band fronted by Kyle Stevens. E For Everyone is the second of the six records, and it delivers high-energy power pop, starting with the urgent "Vault 101." KK uses a sneering, whining synth sound that resembles a phaser, with a vibrant bass line reminiscent of Superdrag. Stevens injects little shots of unexpected lyricism, like when he sings "I put food on the table" on "Secret Identity."
The phaser drills into "Roll Over" with house music overtones. "Henchman" is a Fountains of Wayne-ish meditation on the job benefits of working for an evil mastermind. If you're into comics and power pop, this is a must have. I will now seek out their latest.
Four stars.
Www.kirbykracklemusic.com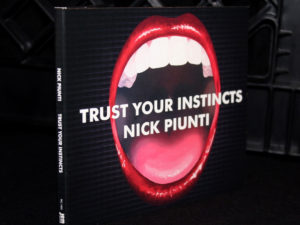 NICK PIUNTI: Trust Your Instincts (Jem)
With Ryan Allen on guitars, Andy Reed on bass, and Donny Brown on drums, this is something of a Michigan super group, but its sound is all Nick. This is the third in a seemingly unstoppable run of brilliant power pop that began with 13 In My Head. Like Greg Pope, Piunti produces dynamic, kinetic, musically inventive rock that whisks along like a roller coaster. Trust is not as fast-paced as 13, but it's fast enough, with the cumulative impact of Great Buildings. Piunti's tenor soars over these songs like a seagull. "One Hit Wonder" channels the Hollies and the Zombies, while "Vaguely Familiar" resembles Great Buildings and "As Far As I Throw" will please Who fans. The man is a machine. A rock and roll machine.
Four and a half stars.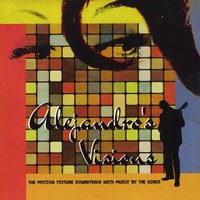 THE NINES: Alejandro's Visions
Beginning with white noise, static, and radio snippets, like Dexys Midnight Runners' "Burn It Down," the Nines' new record suddenly dissolves into "I Have Found You," a limpid Righteous Brothers/Beach Boys mash-up that kicks off this astonishing record. It's like they took the entire soundtrack ofAmerican Graffiti and put it in a blender, with an extra dose of the Beach Boys. "Escape From A Small Town" brings the Four Seasons and the Shangri-Las into the mix. So if you like your music fresh, with an appreciation of power pop's rich history, this is your record. "Beachfront In New York" suggests Marco Joachimx, but Marco himself is a Beatles devotee. It's ironic that twenty years ago, there were a thousand Beatles imitators but few willing to touch the Beach Boys. All that has changed. Like Explorers Club, the Nines bring fresh ears to these intricate and unexpected melodies. "Operator" most closely resembles ELO, which the Nines tout as an influence, but the Nines are all over the place and perfectly focused at the same time. The Foreign Films' Bill Majoros plays guitar and probably helped produce. The sound, of course, is first rate.
Four and a half stars.
++++++++++++++++++++++++++++++++++++++++++++++
Mike Baron is the creator of comic books Badger and (along with Steve Rude)  Nexus.  His latest book is "A Brief History of Jazz Rock" – more on Amazon CLICK HERE.
He has written five novels in the last few years, all available on Amazon here:
http://www.amazon.com/s/ref=nb_sb_noss_1/184-5348781-8830168?url=search-alias%3Dstripbooks&field-keywords=Mike%20Baron.  Visit his website here:  http://bloodyredbaron.net and on Wikipedia here:  http://en.wikipedia.org/wiki/Mike_Baron