BLOODY RED BARON
September Reviews
by Mike Baron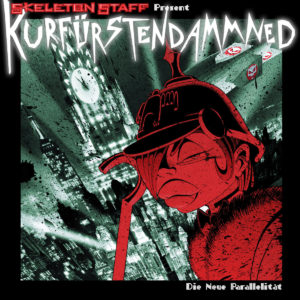 SKELETON STAFF: Kurfurstendammned
The autodidact and polymath Stanton Marriot, aka Skeleton Staff, has produced a rock opera about Weimar Germany that inevitably raises the specters of Cabaret and the Three Penny Opera. You expect Joel Grey to lead this ensemble, and it would work very well as a musical. But it is not the power pop of his previous five star record, Psychomorphism, with its thrilling overtones of 10 cc, XTC, and Squeeze. This is British music hall and prewar Berlin, beginning with the ominous "1918" and "We're In Berlin." "Adulterers, Liars and Thieves," with its oompah beat, cribs from the Lovin' Spoonful as well as XTC, and in "How Joyous the Man," Stanton declares, "There is only good music and bad music." Duke Ellington said the same thing. "Those People" touches on the final solution and "Looks Like the Same Old Train" features a Rudy Vallee vocal and sarcastic bordello piano.
It's not power pop but it is compelling and if prewar Germany is your thing, this is a must have.
Four stars.
Stanton writes, "I've seen Cabaret of course. But I've drawn from the traditions of 'City of Mahogany' and 'Threepenny Opera' infinitely more, along with Hans Eisler, the Comedian Harmonists, Claire Waldorf and Karl Valentin. "Just to clarify though, love it as I do, this is not a lazy Cabaret/Kander and Ebb knock off. Some of my source material is actually the same (such as Isherwood's 'Goodbye to Berlin') but I've done a great deal of research on the period and drawn from the original sources rather than the filtered mid-century broadway take. (not that I want to take away from it at all.)
For example, beyond the 'snapshot of America 2016 through a vintage lens' satire, each track on the album has a weight of period research and symbolism too it. In fact I wrote a few little essays as I went just so I personally didn't forget the references and intentions. Here's an example just to give you an idea: Track 5. 'Adulterers, Liars and Thieves' was an attempt to paint a Neue Sachlichkeit painting in song. Neue Sachlichkeit or 'New Objectivity' was a reaction to the expressionism which had dominated the first few decades of 20th cent painting. Its style is exemplified by Max Beckmann, Christian Schad, Rudolf Schlichter, George Grosz and the Otto Dix mentioned in the end chorus.
"Focusing on 'telling it like it is' the Neue Sachlichkeit movement was a return to a more realistic style combined with a cynical, socially critical philosophical stance. It was often visceral and grotesque but usually with a dark humour. The Nazis hated it and many of the works were seized and destroyed and many artists were forbidden to exhibit. Several of the main proponents of the style were included in the notorious Degenerate Art Exhibition (Die Ausstellung "Entartete Kunst") of 1937. Even though intended to ridicule the works exhibited it had 2,009,899 visitors attend over its 5 month run, an average of 20,000 people per day.
"CAFÉ BRAUN" was a nachtlokal at Alexanderstrasse 1, 1928-1934
Area: ALEXANDERPLATZ. Concealed in an alley around the corner from the Alex.
The atmosphere according to several contemporary sex tourism digests of girl-culture venues: Sexy. Fast moving. "American" tempo. Crowded at all hours.
Clientele: In-the-know, bohemian types. Decor: Standard restaurant dance-club with band stage and bar. In the back are outdoor "love porticos," for extreme privacy. These are normally packed and available for two additional marks.
Entertainment: Dancing and interacting with the restaurant staff."
"Unusual: All the restaurant employees (except the beautiful bar maid) are dead ringers for world leaders and film stars. The hooked-nose doorman wears a monocle and looks and behaves exactly like the British premier Lord Chamberlain. The waiters, scurrying by the jam-packed tables with plates of wurst and steins of beer, seem to be wax-museum figures of Harold Lloyd, Marshal von Hindenburg, Prime Minister Briand, and many others. Each brings a specialty dish from his country, like the Hirohito Pineapple Bowl or Reparation Brandy.
In addition, every band member wears a facial mask of an international celebrity and performs an appropriate musical solo/monologue from his "country."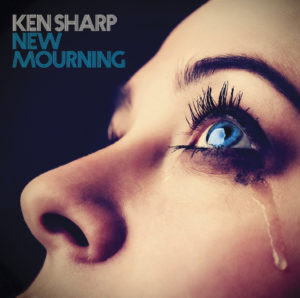 KEN SHARP: New Mourning (Jet Fighter)
Ken Sharp is power pop's foremost historian, and until now, a journeyman practitioner. In New Mourning, Ken finds his mojo, and puts it all together in an unstoppable power pop freight train. The opening track, "Dynamite & Kerosene," compares to the Raspberries' "Go All The Way" for sheer hook-laden exuberance, Ken's once munchkin voice now elfin, effortlessly transitioning from tenor to falsetto. He hits those notes, folks, and they're not easy. "Bad News" is a series of graceful arpeggios like shallow falls in a tropical paradise. There are traces of Robbie Robertson in the Band-like "Put the Blame," while "The Worst" is richly Beatlesque. Dig those backing choruses. "Mr. Know It All" is as uplifting a put-down as you're likely to hear. Ken is ably assisted by Fernando Perdomo, Rob Bonfiglio and Rick Springfield, among others.
Five stars.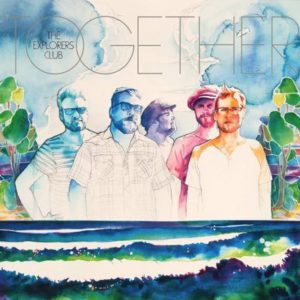 THE EXPLORERS CLUB: Together (Goldstar)
Explorers Club are the leading proponents of Brian Wilson's personal, intensely lyrical, and harmony-driven style as exemplified in Pet Sounds. But they are not mere imitators. Their first album,Freedom Wind, extended the Beach Boy style into different realms with a touch of country, while their second, Grand Hotel, was a concept album incorporating Jimmy Webb and Burt Bacharach.Together is a magnificent and altogether pleasing record, but it finds them in a holding pattern, refining the bitter sweet elements of Pet Sounds.
"Together" has more of a Sunflower vibe than Pet, while "California's Calling" suggests Beach Boy Jeffrey Foskett's idiosyncratic interpretation. "Be Around" should have been on Pet Sounds, and there's a hint of the Four Freshmen in "Perfect Day's" harmonies. Only "My Friend," with a touch of Burt, rocks discreetly.
If this were anybody else's debut it would get five stars.
Four and a half stars.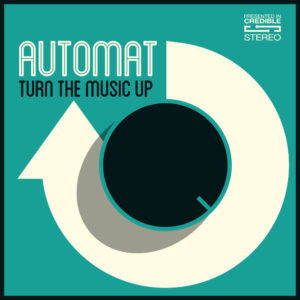 AUTOMAT: Turn the Music Up (Credible Stereo)
This is David Doll's second record, the first appearing on Not Lame, and it's a monster, filled with whining, sinuous, fluttering guitar reminiscent of Sunrise Highway. Automat itself camps next to the Davenports, Fountains of Wayne and the Rubinoos, with a warm, upbeat vibe. The sardonic "What There Could Have Been" leads into the molten Jerry Rio-style guitar of "Say Hello." There's a touch of Jackson Browne in "Cupboard Love." I'm a sucker for the ascending chords in "If I'm Talking," while "Turn the Music Up" is attenuated and hortatory, with that blazing guitar.
Four and a half stars.
++++++++++++++++++++++++++++++++++++++++++++++
Mike Baron is the creator of comic books Badger and (along with Steve Rude)  Nexus.  His latest book is "A Brief History of Jazz Rock" – more on Amazon CLICK HERE.
He has written five novels in the last few years, all available on Amazon here:
http://www.amazon.com/s/ref=nb_sb_noss_1/184-5348781-8830168?url=search-alias%3Dstripbooks&field-keywords=Mike%20Baron.  Visit his website here:  http://bloodyredbaron.net and on Wikipedia here:  http://en.wikipedia.org/wiki/Mike_Baron