SEPTEMBER REVIEWS
by Mike Baron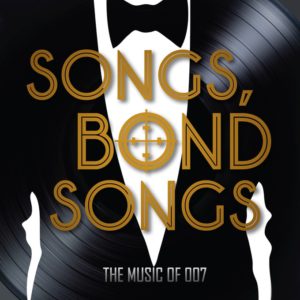 V/A – SONGS, BOND SONGS
Andrew Curry, the mastermind behind Here Comes The Reign Again, The Second British Invasion, and Drink A Toast To Innocence, A Tribute to Lite Rock, has done it again with this double CD of every James Bond theme performed by some of power pop's brightest stars. Songs appear in chronological order, beginning with the instrumental "James Bond Theme," by Lannie Flowers. You are instantly transported through the barrel of a gun into a dark theater and intense excitement. Jaret Reddick's version of "Thunderball" shows how you can stay true to a song while giving it punk energy. Likwise the Corner Laughers' "Diamonds Are Forever." Mike Viola scores with "Nobody Does It Better."
Cirrone give their exquisite, Beatlesque shine to "The Living Daylights," while Durga McBroom and Fernando Perdomo turn "License To Kill" into an opera. This should be an animated video, with Durga wearing a tux and gripping a Beretta. Even the latter Bond songs, which often sound anemic in the film, sound good.
Four and a half stars.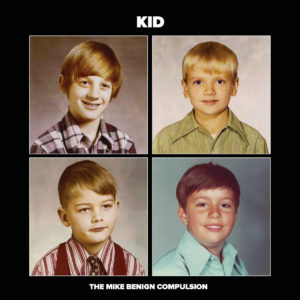 THE MIKE BENIGN COMPULSION: Kid
This Milwaukee based quartet straddles the line between pub and arena, suggesting Graham Parker in songs like "Gadfly" and "The Best Years Of Our lives," with memorable riffs, like the ringing tones that introduce the title track. "The Best Years Of Our Lives" sounds like something the Boss might play. This record acquires depth and mass as it plays, as in the Parker-like "Goodbye, Kid Dreams," and the transcendental "Generations." "If It All Falls Apart" might cause weeping.
Three and a half stars.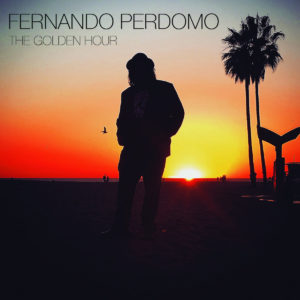 FERNANDO PERDOMO: The Golden Army
The Golden Army glides by in a purple haze of swooning guitars from Jackson Browne, to Warren Zevon, to Kate Bush, to Van Dyke Parks, to Donovan… "Spotlight Smile" is a perfect mixof melancholy and delight. With Byrdsian jangle and melancholy, "The Light" could have been a Pet Sounds outtake. It pines for another chord, as does "I Feel."
"Here With Me" has a Cat Stevens vibe, but it, too, wants one more chord. "Sunset" floats you off the edge of the world with Beach Boy harmonie "Fine" will send a shiver up your spine, with haunting chords and vocals.
It's an elegiacal record for melancholy moods, like Donna Summers' The Wanderer, or Bon Ivers' For Emma, Forever Go. No one will hit the dance floor but power pop's a big tent, and Fernando is determined to visit every part.
Four stars.
Www.fernandoperdomo.com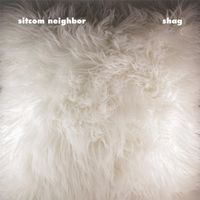 SITCOM NEIGHBOR: Shag
Sitcom is John Murphy and Steve Refling. This represents a quantum leap over their previous record, an integrated tapestry of fresh jangle pop in the tradition of early Brit pop such as Herman's Hermits, Chad and Jeremy, and more recently, The Red Button and the Offbeat. They also have an Everly Brothers vibe in the stacked harmonies that appear on every track. John Murphy builds songs like brick bungalows, solid, with interesting variations. There's no denying the Beatlesque touches on "Pimpmobile," with its McCarteyesque bass, while "Insomnia" is something the Everlys might have sung.
    Four and a half stars.
++++++++++++++++++++++++++++++++++++++++++++++
Mike Baron is the creator of comic books Badger and (along with Steve Rude)  Nexus.  His latest book is "A Brief History of Jazz Rock" – more on Amazon CLICK HERE.
He has written five novels in the last few years, all available on Amazon here:
http://www.amazon.com/s/ref=nb_sb_noss_1/184-5348781-8830168?url=search-alias%3Dstripbooks&field-keywords=Mike%20Baron.  Visit his website here:  http://bloodyredbaron.net and on Wikipedia here:  http://en.wikipedia.org/wiki/Mike_Baron