International Pop Overthrow Artist Interview – Metropolitan Farms –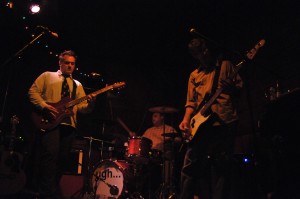 PGH is all about helping artists highlight their most recent projects, so let us all know what your latest project is – and tell us about how it come into the world. What has the initial feedback on it been like?
JOSH:  Our first album, Our Hero Pleads His Flimsy Case, is now a couple years old, and we're about midway through the recording of our second album, tentatively titled Oafish Twist.  We got some great reviews for OHPHFC – it made a few online Best Of lists, and got a favorable response in the Portland press.  But as the newer material seems to be meeting with a good amount of enthusiasm when we play it live, we're eager to get it out there.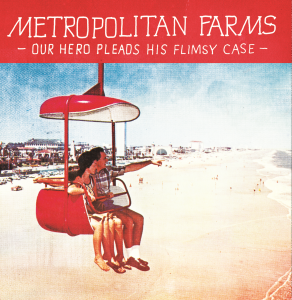 The Recording Process: There are so many interesting ways that music projects come into the world these days compared with what artists had to struggle through years ago. Take us on the creative arc of how this project came into being and any wisdom that you learned along the way. Also, what were some of the obstacles or struggles that you encountered when you were working on the project?
JOSH:  Well, right off the bat, we've found that it's important to ensure that everyone in the band shares an expectation for the project, even if an identical vision isn't shared.  I would say that Joe and Linc would prefer to release a more straightforward and honest album, while my impulse is always to gild the lily, so to speak, with tons of calliopes and sitars and whatnot.  But discussing that stuff beforehand has allowed us to establish a middle ground that's more likely to work for everybody.  And I don't have to track down a calliope.
Are there any particular songs on this project that are special to you or communicate a message that you'd like to share here?
JOSH:  I like to think that collectively, the songs point out the absurdity of a lot of our preconceptions – about how we see ourselves, and what we buy, and how we choose our idols and friends and lovers.  But the song on which I like to focus is If You're Asking; it deals with how songwriters are such hopelessly flawed narrators, especially outside of the songs themselves.  So having said that…
As we all know, the music industry has been devastated for many reasons over the past 10 years, what are your thoughts on these changes and are you finding some of the changes helpful to you with getting more people to hear your music?
JOSH:  There is a massive democratization of music production nowadays, which is both good and bad.  It's nice for so many musicians to be able to make their music available.  But how does the listener find the time and resources to locate the quality stuff?  And when everybody's onstage, who's even left in the audience?
Along the lines of this discussion, it would be really interesting to get your thoughts on what you think the future of 'music enjoyment' will look like in the coming years? How do you personally enjoy and 'consume' music? Any trends you've noticed with your own habits compared to, say, 10 years ago?
JOSH:  My old habits are all still intact (except that my car dashboard now lacks a cassette player), but they've been augmented with new and different habits as well.  I still like to put on an LP or a CD and just sit and listen, rather than use it as the background to some task, though I enjoy that too.  But the whole mp3 experience does make everything easier and more accessible.  I suppose there's nothing wrong with consuming music through every avenue you can find.
We would love to hear what your plans on with your next project – Are you going to a full CD, an EP or just release songs as you finish them? Release them digital only or combine physical with the digital or what?
JOSH:  Oafish Twist will be released online and on CD, and after that we'll see what happens.  The production of an album can be so arduous and time-consuming that it might be fun just to record singles for a while.  And when you look at an album like Singles Going Steady by The Buzzcocks, really one of their best, you start to feel that a big stack of singles can make for a great album in its own right.
What are you finding that is working well for your music right now that others may find interesting to hear about?
JOSH:  The thing that keeps me going is the joy of living in service to the songs.  If you're only playing music for ego purposes, you'll eventually give it up, especially if the world isn't validating you the way you want.  But if you play because the songs are worthwhile enough to deserve a custodian, you don't run out of energy.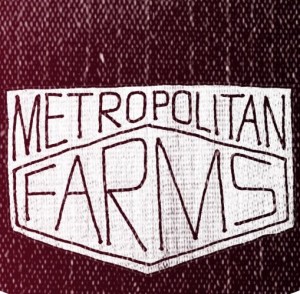 Okay – time for some light humor! Spinal Tap Moment: dig deep. Locate. Relive. Share that special 'trauma' with all of us! 
JOSH:  Well, on the night of last year's IPO festival, Linc had an early evening show in Washington with his Cajun band – and their van broke down.  So Linc hurriedly arranged a ride back to Portland, but didn't arrive until we were in the middle of our first song, as Joe and I had decided to go on with a stripped-down acoustic set.  Linc rushed to the stage mid-song and plugged in his bass, but his cord was so tangled that he only had a couple feet of slack.  Watching Linc try to crane up to sing into the mic while being lashed to the mast of his bass rig, especially after the dramatic entrance, was quite something.
Is there a particular musician(s) you'd love to collaborate with – and why?
JOSH:  I think it would be fun to record with Jeff Lynne.  He seems really down to earth, really lacking in affectation.  And even though I lean toward lo-fi music, for some reason I absolutely love his aesthetic.
Advance apologies: the so-called 'classic' questions. What other artists and bands have influenced your music and any particular reason why? Also, push come to shove: "Your Top 5 Albums Of All Time"? (Pop Geeks really are interested in this, trust us!)
JOSH:  We tend to get compared to 90s indie bands like Guided By Voices and The Posies, or to 80s acts along the lines of XTC and Joe Jackson, and that music certainly has been influential.  But honestly (and apologies to the rest of the band), if we could release an album that sounds like ELO covering Irving Berlin, I'd be the happiest camper in the whole campground.
As far as five favorites go, if you were to ask tomorrow you'd get a different list, but today it's:
Alien Lanes – Guided by Voices
Out of the Blue – Electric Light Orchestra
Spilt Milk – Jellyfish
Especially for You – The Smithereens
Abbey Road – The Beatles
We're always trying to find new music discover here at PGH – what are some of your favorite music releases of the last few years?
JOSH:  I'm a big fan of Ariel Pink, especially Before Today (which should probably be on that Top 5 list from the last question).  But most of my favorite recent music has been from Portland artists.  Met Farms plays in a loose collective called Fivepack, with local bands The Honus Huffhines, Magnetic Health Factory, Hawthorne and The Contestants, and there's just such wonderful personality and creativity about this music.  It tends to elbow most national acts off my mp3 player.
Yes, it would be great if most indie musicians could work on music full-time but the reality rarely the case for most of them. I am always asked by music fans, what are the careers or full-time jobs that the musicians of the music they are listening to do…so 'what's your main gig?!'
JOSH:  I do database work for a charity.  Before the database stuff, I was a meat cutter.
Okay, last question: Where can we hear more of your music and any other releases you have?
JOSH:  To stream our first album and some tracks from our second, go to metropolitanfarms.bandcamp.com
For news and free downloads, go to www.metfarms.com
For still more music by Metropolitan Farms and friends, go to www.fivepackmusic.com
And if you just want to say hi, and maybe find links to yet more music, find us on FaceBook