JANGLE ON!
DECEMBER
by Eric Sorsensen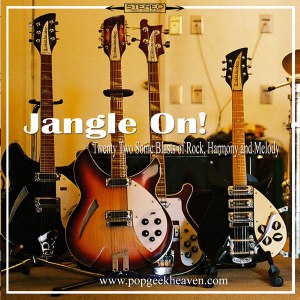 2016 seems to have flown by.  Although I have attended fewer live music events than in past years, I made it a point to attend Parthenon Huxley's "annual" show (the evening after Thanksgiving) at Jammin' Java.  Parthenon and his bandmates treated the audience to a two and a half hour show that featured: Parthenon's solo material; a set of Beatles tunes; a longer set of ELO tunes; and a terrific closing set and encore that included classic rock tunes from the 60s and 70s (three Led Zeppelin songs!)  This coming weekend, I will also get to see Last Train Home (winners of countless WAMMY awards as the area's best roots-rock band) perform a series of reunion concerts at their "home club" – IOTA.  During my forthcoming holiday visit to the Phoenix, Arizona area, I look forward to seeing the exceptional 90s covers band – Elvis Before Noon – perform at a small restaurant/bar in my old Arcadia neighborhood.  So much music, so little time!
This year is certainly ending on a strong note as far as new music is concerned.  I highly recommend the following new discs and tunes to fellow jangleholics: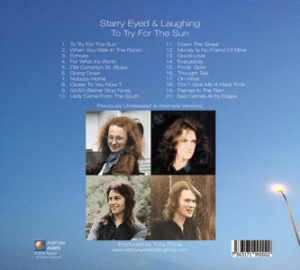 To Try For The Sun – Starry Eyed & Laughing.  Wow!  This latest compilation (20 songs) from Tony Poole and his bandmates is a gem – chock full of chiming, jangly Rickenbacker 12-string riffs.  The first three tracks – "To Try For The Sun," a great cover of Jackie DeShannon's "When You Walk In The Room" and a very Byrds-inspired version of Gene Clark's "Echoes" – will take listeners on a welcome journey back to 1965.  Tony Poole's Rickenbacker has that crisp, compressed sound that few other guitarists can achieve – and his 12-string chimes on nearly every track on this disc.  This disc should be a stocking stuffer for every Byrds fan on your Christmas list!  Long may you run, Sir Tony and bandmates!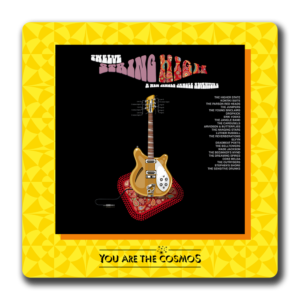 Twelve String High: A New Jingle Jangle Adventure – Speaking of stocking stuffers for Byrds fans – here is another disc that fits the bill … and then some!  Ernesto Gonzalez (guitarist with the Byrdsain band Pribata Idaho) has put together a fabulous 23-song compilation that features bands from around the globe.  All of the songs have one thing in common – they feature a 12-string guitar that prominently jangles or chimes!  This is an exceptional compilation from start to finish, but I do have some favorites: "Here For You Now" by Kontiki Suite, "Coming Back" by Wade Jackson, "One Is Not And One Is Real" by the Higher State, "Tired Of Running" by Arvidson & Butterflies, "There She Goes" by the Sensitive Drunks, "Love You Too" by the Jangle Band and "She Reappers" by the Belltowers.  Note to Ernesto:  I hope there's more where this came from, and please include a Pribata Idaho track in the next compilation!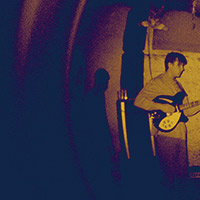 Wordless Wonder – the Real Numbers.  It never hurts to picture a Rickenbacker 360/12-string guitar on the cover of a CD, and it gets even better when almost all of the ten tracks showcase the Rickenbacker sound.  The Real Numbers deliver short, crisp melodic pseudo-60s pop tunes.  It's a formula that works well for them!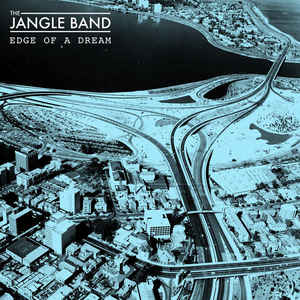 Edge Of A Dream – the Jangle Band.  Joe Algeri and his bandmates have stopped teasing jangly music fans with downloadable singles, and they have finally released a full-length CD (with bonus tracks) on the Off The Hip label.  "Kill The Lovers" and "This Soul Is Not For Sale" are two tracks that Byrds fans were already familiar with.  You can now add "Another Light," "It Won't Break" and "Love You Too" to the band's jangly repertoire.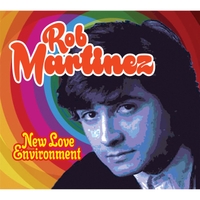 New Love Environment – Rob Martinez.  My thanks go out to the Powerpopaholic website for turning me on to this disc.  "When She Comes To Town" earned "Song of the Month" accolades on my most recent Jangle Pop Sampler, and the rest of the tracks nicely reprise the AM pop sound of the 60s.  Rob Martinez's material also remind me of two of my favorite indie pop artists – Rich Arithmetic and Bill Retoff.  This disc should help to cheer power pop fans through the cold winter months!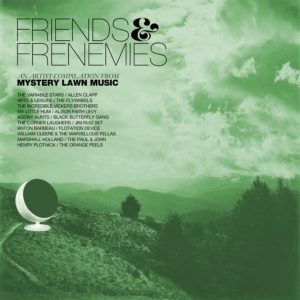 Friends & Frenemies: An Artist Compilation From Mystery Lawn Music – another find thanks to the Powerpopaholic website.  The disc features 18 tracks by 18 different artists – representing a strong cross-section of today's power pop scene.  The standout jangly tracks are "The Lights Above Los Gatos" by the Variable Stars, "Oh Please" by Marshall Holland and "Square Turns To Circle" by the Orange Peels.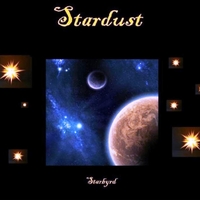 Also on my recent playlist: the full-length Stardust by Starbyrd (given advance mention in my previous column, and now available through CD Baby); "Hard To Remember" – a very catchy chiming song that leads off the latest disc from Canada's prolific and ageless band, Blue Rodeo; PM Songs – a very Beatlesque album by Shennon and Lotton; several wonderful jangly tracks ("Just A Test," "Mid-Century Modern," "Untold History") by Son of Skooshny; and some excellent selections from Ray Verno's Byrdsian Volume 120 compilation – "Nature's Company" by the Beach-Nuts, "Going Nowhere" by Illicit Spirits, "The Road I'm On" by Richard Barone with Dion, "Like An Angel" by the New Trocaderos, "Something I Can't Buy" by the Wanderin' Kind and a host of chiming Rickenbacker tracks by indie artist Doug Tuttle.
Happy holidays to everyone … and until next time, jangle on!
ERIC