JANGLE ON!
OCTOBER
by Eric Sorsensen
[linebreak style="simple"]
An autumn visit to Vermont certainly brightened my life, and now several fabulous CDs – featuring chiming Rickenbacker 12-string riffs – have continued to brighten the fall season.  As if that isn't enough, Jangle Meister Les Fradkin has just released a re-mastered version of "God Bless California" with a heavy dose of Rickenbacker 12-string, and Les plans to release Why Is This Man Smiling? The Lost Fearless Fradkin Album on CD Baby this week.  So much music, so little time!
New jangly discs and songs that are topping my playlist include: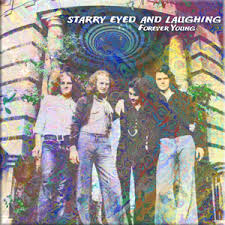 Forever Young – Starry Eyed and Laughing (Aurora).  Tony Poole has re-mastered the tracks that were once considered for a commercial release in the 70s, and the 18-track CD should appeal to jangleholics and Byrds enthusiasts everywhere.  From start to finish, Tony's Rickenbacker 12-string chimes on every track.  While this material may have been a tough sell in the 70s, it is a breath of fresh air in the contemporary pop landscape.  The list of standout tracks is long: "Miles Away, "Forever Young," "I'm So Restless," "Another You," "Just Like A Weepy Movie," "Lay Down Your Weary Tune," "I Thought I Was A Child," "He Was A Friend Of Mine," "Meet Me Lord" and "You Ain't Going Nowhere."  Long may you run, Sir Tony and bandmates!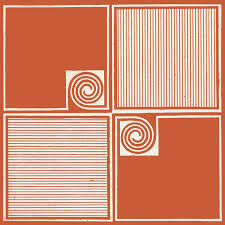 Worship The Sun – the Allah-Las.  The Allah-Las have stepped right out of the mid-60s with some jangly morsels that will have you pressing the "replay" button.  Songs like "Better Than Mine," "De Vida Voz," "Had It All, "Artifact," "Recurring" and "Buffalo Nickel" borrow shamelessly from the Byrds, the Leaves and Love.  This is pseudo-60s pop at its finest!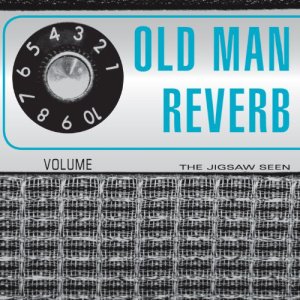 Other additions to my play stack include: Old Man Reverb –  the Jigsaw Seen (check out "Understand" and "Your Mind Is Like Mine"); Song Machine by Cliff Hillis (chiming tracks include "Turn On A Dime" and "Tonight"); Extended Play by Smash Palace ("Isn't It Just Like Me" is the standout track); Something Good by Linus of Hollywood (jangly tracks include "A Girl Like That" and "Whoever's Around"); and The Mockingbird by Freddie Steady Krc (his cover of Gene Clark's "She Don't Care About Time" is worth the price of admission!)
Until next time, enjoy the autumn season … and jangle on!
 ERIC