JANGLE ON!
Summer 2017
by Eric Sorsensen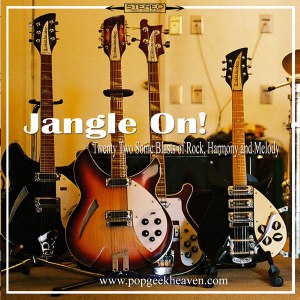 Once again, I have fallen behind with reporting on jangly music.  There has been no shortage of chiming, jangly tracks in the past three months – thanks to the usual sources: Kool Kat Musik; CD Baby; the Powerpopaholic website; and Band Camp.  Here are the discs and tracks that I recommend to fellow jangly music enthusiasts:
Bob of the Pops Volume 2 – Robyn Gibson.   Multi-track artist Robyn Gibson wasted no time in releasing his second compilation of pop cover songs.  Like its predecessor, Volume 2 features lots of chiming Rickenbacker 12-string riffs that embellish Gibson's versions of a number of pop tunes.  Standout tracks include Gibson's versions of Matthew Sweet's "I've Been Waiting," the Beatles' "There's A Place" and the Byrds' "5D."  The entire disc can be downloaded for FREE.  Long may you run, Sir Robyn!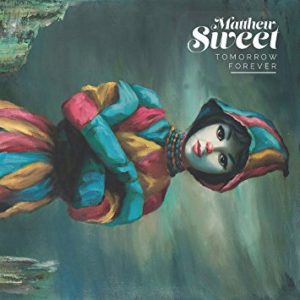 Speaking of Matthew Sweet, Tomorrow Forever is the latest release from Sweet.  While Sweet still favors crunch and fuzz over jangle, some chiming guitar can be heard on "Music For Love," "Entangled" and "Circles."   I now look forward to seeing Matthew Sweet and Tommy Keene touring together in early September.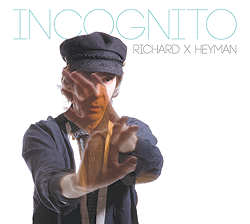 Incognito – Richard X. Heyman. This is the latest full-length release from one of Power Pop's most talented and time-tested singer/songwriters.  There is never any filler on an RXH album – and Incognito showcases Heyman's ability to blend many musical styles and influences under the Power Pop umbrella.  The entire album is a joy to listen to, but my favorite track is "These Troubled Times" – which has a melodic similarity to the traditional tune "Silver Dagger."  RXH is a charter member of my Power Pop All-Star Band.  Long may you run, Sir Richard!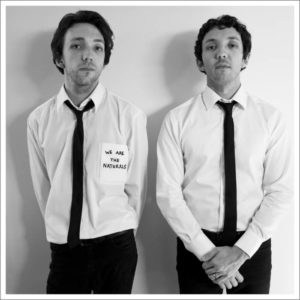 We Are The Naturals – The Naturals.  If you are seeking straight-ahead timeless pseudo-60s power pop, look no further than this disc by the Naturals.  Tracks like "Out Of My Head," "Billy," "Mary Go Round" and "Hey, Private School Girl" feature chiming guitar riffs, strong vocals and hooks galore.  Comparisons to the Shoes, the Las, the Rembrandts and the Wonders are well-deserved.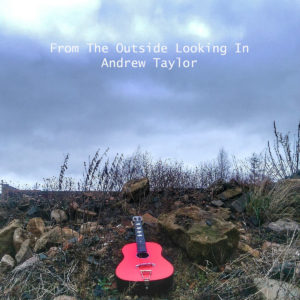 From The Outside Looking In – Andrew Taylor.  This album features a dozen tracks that did NOT make it on to any of Dropkick's studio albums in the past fifteen years.  Taylor, the Dropkick frontman, shines on this solo effort with catchy, jangly tracks like "Standing Still" and "I Saw Through You."  Dropkick has always drawn comparisons with Teenage Fanclub and Daniel Wylie; this album certainly warrants those comparisons.  Long may you run, Sir Andrew!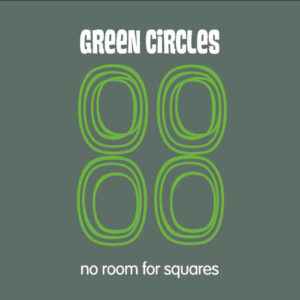 No Room For Squares – the Green Circles.  The past year has seen a renewed interest in Gene Clark's rich repertoire of songs, and the Green Circles give a contemporary flair to Clark's "Elevator Operator."  Other tracks have a pronounced 60s vibe – as evidenced by "Signed G.C."  Here's hoping that more music is forthcoming from this group.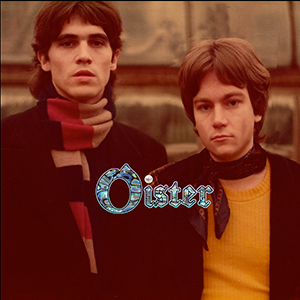 Fans of Dwight Twilley should seek out the Oister (pre-Dwight Twilley Band) CD that compiles some of Twilley's earliest recorded material.  "You Were So Warm" is a terrific preview of the classic Dwight Twilley sound that elevated this artist into the Power Pop Hall of Fame.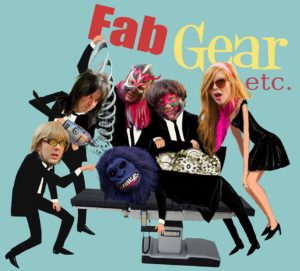 Fab Gear Etc. – Johnny Popstar and the Luv Explosion.  This band is well-known for its retro-pop, and this latest disc includes some excellent pseudo-60s (and jangly) tracks like "Have Some Tea," "Another Chance" and "The Very First Man On The Moon."  It's like listening to AM radio in the 60s again!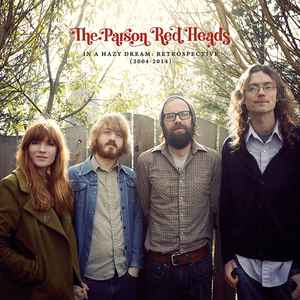 In A Dream Retrospective (2004-2014) – the Parson Red Heads.  Many thanks to Ray Gianchetti at Kool Kat for giving this under-the-radar band some richly deserved attention.  Tracks like "Christine," "I Was Only," "Hazy Dream" and I'm Always At Hand" showcase this band's strummy, jangly folk-rock/pop and male/female vocals.  Fans of the Kennedys and the Living Room Legends should dig the Parson Red Heads.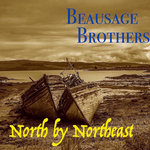 North By Northeast – the Beausage Brothers.  This full-length disc by the folk-rock band the Beausage Brothers is a follow-up to 2016's The First State, which featured the very Byrdsian track "Her Name Escapes Me."  North By Northeast picks up where the preceding album left off – with more excellent folk-rock tunes enveloped with a chiming, compressed Rickenbacker 12-string sound.  Check out "Missed The Dance," "Free To Be," "Dream Tickets" and "Put Me Down Easy."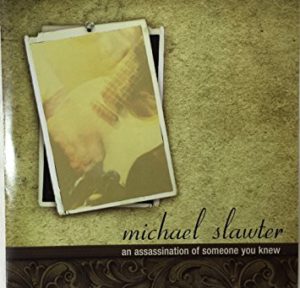 An Assassination Of Someone You Knew – Michael Slawter.  This disc features a number of catchy, strummy and jangly tracks – in the some school of southern pop that gave us REM, the Connells and the Windbreakers.  Standout tunes include "My Marion," "Count to 10" and "The Queen Of All She Sees."   
Other discs and tracks worthy of jangleholic attention include: Saint Stephanie and the Stones by Braddock Station Garrison; Matchless Gifts 2006-2016 by Son of Skooshny; Diamond Hands by the Diamond Hands; "Sweet Georgia Gazes" by the Dayflowers; "Suffer" by Orange Sunshine Superman; "Right Now" by Jump Mother Crab; "Brake Lights" by the Ruby Shots; "All Mine" by the Morning Line; "Transmissions From A Distant Star" by Paperweight Array; "Do You Know What The Smart Folk Know?" and "One Two Three Step Four" by the Smart Folk; the excellent cover of Tom Petty's "When The Time Comes" by the Well Wishers; "Hurt You Too" by Gary Herrewig; and "Darling" and "Made In Heaven" by the Penny Arcade.  So much music, so little time!
Until next time, jangle on!