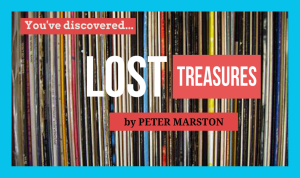 JET
"Jet"  (from 1979)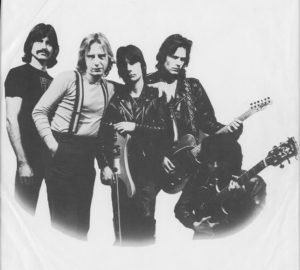 Some Lost Treasures are more treasures and others are more lost—that's just the way it works. Jet's debut self-titled LP is more the latter, I suppose, but still an album worth investigating.
Here's how I came across this album. On August 29th, 1979, David Sanger and I went to the Whisky-a-Go-Go to see Michael Nesmith in one of his rare LA solo shows. David was the drummer in my college band, The Phlaix (he currently collects GRAMMYs as the drummer for Asleep at the Wheel) and we were fairly inseparable at the time. Well, we got there early and got a spot right by the stage. Nesmith opened with "Joanne" (one of my favorites) and then played the entire Infinite Rider on the Big Dogma LP in sequence before doing "Listen to the Band" (another favorite) as an encore. When the band left the stage, I did what any normal red-blooded fan would do: I reached over the monitors and grabbed Nesmith's setlist—which I still have to this day. We had no idea that there was a second show, but when the announcer said "Stick around for the second set," we did. After another set by the opening band, Nesmith came out, did "Joanne," and then said, "Hey who took my setlist?" I said nothing, of course, and the bass player nudged over his so they could share. I was embarrassed, but, hell, he's a grown-up.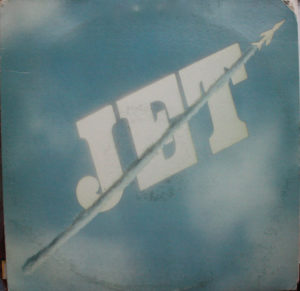 The opening band that night was Jet and, to be honest, I had never heard of them. Some months later, a different friend of mine and I were taking a road trip up the California coast and we stopped in Carmel and, again, being the pop geek that I am, we stopped by the offices of Pacific Arts—the label Nesmith founded in 1974―and chatted up the receptionist. I guess they didn't get many visitors, because she handed us a small stack of LPs to take home, and sure enough, there was a copy of Jet's self-titled album among them. Well, take them home, I did, and during my senior year in college, the Jet LP got quite a few plays on my stereo. When CDs became the thing, I did my own needle-drop and, if I am in a particularly nostalgic mood, it still gets a spin or two.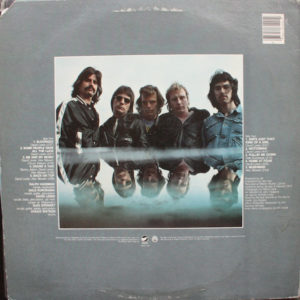 Jet is such an obscure band that, if you go on Discogs and search for the band, you will ultimately find them listed as Jet (25)—that means they are the 25th band known as Jet in the data base. This also means that there is virtually no information available about the band. We do know this: the band was from the Carmel area and featured Alex Hassman on keyboards and vocals, Dale Kurokawa on lead guitar and vocals, David Lewis on bass and vocals, Alex Stewart on guitar and vocals, and Chuck Watson on drums. The album, though self-produced, was mixed by Nesmith himself and released in June of 1979.
It's a very interesting record. The band is clearly trying to fit in with the then-emergent new wave, but the band is also clearly steeped in the classic rock sound of the mid-'70s and the net result is a new-wavish LP that sounds like a '70s cover band. The opening track, "Eldorado" borrows liberally from My Aim is True Costello, but is much simpler, both musically and lyrically. The hooks are there, though, and it's a solid opener. "Some People Have All the Luck" is a brooding bass-driven bluesy number, with some appealing fuzz guitar, a cool synthesizer solo and an awkward f-bomb. "Me and My Music" is a cross between a Pink Floyd drone and Steely Dan jazz-rock. The guitar work is pretty impressive and the mood is decidedly menacing. "Driving a Taxi" is a funky rocker with lots of gimmicky stops and starts, a honky-tonk piano solo and frequent car horn effects. It's not life-changing, but it's one of the highlights here. "Back on Top" revisits the Costello influence, but ends up presaging Huey Lewis and the News―not in a bad way, but it's not nearly as polished as the latter's typical offerings. "She's Just That Kind of a Girl" seems ripped-off from early Tom Petty, but only barely—it evokes a certain creepiness, but substitutes generic classic rock riffs for Petty's jangle and suffers somewhat accordingly. "Motorman" is fairly inscrutable, again borrowing liberally from Steely Dan, but this time featuring some nice sax work by Stewart. "Pulling Me Down" is Kurokawa's showcase and it's a solid pop tune, with a catchy chorus and an appealingly tentative vocal. "Home at Four" is a garagy number with some Joe Jackson touches. The album closes with "Mushmind," a pretty good blending of Costello's "(The Angels Wanna Wear My) Red Shoes" and ELO―without the strings.
As far as I can tell, there were no singles released from the album and, while there were plans for a second record, to be produced by Chris Michie, the album never materialized. Stewart and Kurokawa went on to join The Medflys, who had a brief flash of fame with a song called "Don't Mess with the Mayor," which was released just about the time Clint Eastwood was elected mayor of Carmel. While I'm not sure what became of the other members of Jet, I do know that they have continued to play off and on in the Central Coast over the years, with Stewart's son Simon replacing Kurokawa.
Jet has never been reissued on CD or LP and I suspect it never will be. The original vinyl is available on a number of second-hand sites for just about $10. Alex Stewart has posted a needledrop for download on his website alexstewart.us, so that's an easy way to check it out!
=================================================
Pop Pioneer and "Lost Treasures" writer, Peter Marston is the leader of long-running power pop band, Shplang, whose most recent album, "My Big Three Wheeler" has been described as "the Beatles meet Zappa in pop-psych Sumo match."  Peter has a new project in 2015 under the name MARSTON.   Marston have a track on the latest "Power Pop Planet – Volume 5" compilation just out now and available at:  www.PopGeekHeavenStore.com.
CHECK OUT SHPLANG out at this link:  http://www.cdbaby.com/cd/shplang
==================================================
LINKS:
Discogs Listing:   https://www.discogs.com/artist/2895809-Jet-25
Blog Post: http://robotsforronnie.blogspot.com/2007/09/jet-jet-1979.html
Wikipedia for Pacific Arts Records:  https://en.wikipedia.org/wiki/Pacific_Arts_Corporation
VIDEO:
ELDORADO:
DRIVIN' A TAXI:
MUSHMIND: