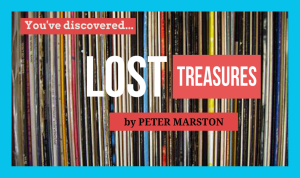 MANDALA
"Soul Crusade"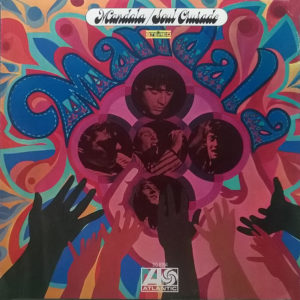 by Peter Marston
Most subgenres of pop music come and go in terms of popularity, experiencing booms and revivals fairly predictably—and nearly all will have at least some notable practitioners at any given point in time. One exception is the type of organ-driven soul that was a staple of late-'60s rock. A few stragglers carried on for a couple more years, but by '71 or '72, it was pretty much over. Still one of my favorite albums in this niche is Mandala's Soul Crusade, released on Atlantic in 1968
Mandala was a band out of Toronto, formed by guitarist Domenic Troiano. They had been previously known as The Rogues, but as the echoes of Beatlemania faded away and the clarion of the Summer of Love sounded, the band adopted the name Mandala, though the personnel remained the same: Troiano on guitar,  HYPERLINK "http://www.allmusic.com/artist/josef-chirowski-mn0001208312" Josef Chirowski on organ,  HYPERLINK "http://www.allmusic.com/artist/don-elliot-mn0001511725" Don Elliot on bass, Whitey Glan on drums and George Olliver on vocals. After performing extensive in the U.S., the band was signed to KR records and in 1967 had a major hit in Canada with "Opportunity." At just about the same time, Olliver and Chirowski left the fold and were replaced by Roy Kenner and Henry Babraj, respectively.
While in New York City, the band was discovered by Ahmet Ertegun who signed the band to Atlantic. With Troiano producing (with the exception of one track produced by the legendary Arif Mardin), sessions were completed in April of 1968. Somewhere during―or maybe just after the sessions were completed—Babraj left the band, to be replaced by Hugh Sullivan. Although Sullivan receives the credit on the LP release, it seems that, in fact, Babraj performed on most of the tracks. I mention all these personnel changes not to be pedantic, but because it strikes me as peculiar that a band in which the organ was so prominent had such a hard time hanging on to an organist.
The album is uniformly excellent. It opens with a spoken and then a cappella invocation that is both campy and compelling, running directly into the opener, "World of Love," a beaty bass and organ workout that really cooks. "One Shot Year" is a midtempo number adorned with horns that evoke a Spanish bullfight and featuring great changes in the chorus and some very trippy guitar accents. "Love-Itis" (the track produced by Arif Mardin) was the first single pulled from the album and it's another pop-soul gem, reviving the oft-tread theme of love being a malady from which lovers suffer. Again, horns feature prominently. "Come On Home" abandons the pop pretenses and is a straight-ahead blues ballad, though there are some deviations from the standard blues progression that make it both an interesting and appealing, despite a long and meandering jam in the middle of the track. "Every Single Day" has a terrific chorus with lovely ascending chorus, though the verse material is, frankly, undistinguished.
The second side opens with "Mellow Carmello Palumbo." It's a 12-bar instrumental that is part spy-theme, part psych freakout, and part experimental sound collage. It's progressive, no doubt, but a curious track to place so prominently. "Can't Hold Out" returns to the pop-soul that characterizes most of the album. It reminds me a little of The Spiral Staircase's "Expressway to Your Heart"—sound effects, starts and stops, a bouncy bass line and, again, some ascending chord patterns. "Don't Make Me Cry" is a romantic ballad with lots of Philly-soul backing vocals and some Latin-tinged percussion—Malo meets The Intruders. "Stop Crying on My Shoulder" is a rollercoaster ride; six or seven or eight different musical ideas set together like a jigsaw puzzle. It's a bit much, perhaps, but attentive listeners will appreciate its clever construction. The album closes with "Faith," a straight-ahead, handclap-laced shouter that was almost surely the highlight of the band's live show.
Mandala would not record another album. Atlantic did release an additional single, later in 1968: "You Got Me" b/w "Help Me." Nothing charted and the band split up the following year. Three of the band members (Troiano, Kenner and Glan) went on to form Bush, releasing one album in 1970. After that, Troiano replaced Joe Walsh in The James Gang (and brought Kenner along in tow). Chirowski went on to a successful career as a studio musician. Sadly, Troiano passed away in 2005.
Soul Crusade was reissued on CD by Wounded Bird in 2010. As of this writing, it was available on amazon for a mere $2.99—new! The original vinyl goes for about $10-20. Fans of organ-driven soul will definitely want to add this one to the collection!
=================================================
Pop Pioneer and "Lost Treasures" writer, Peter Marston is the leader of long-running power pop band, Shplang, whose most recent album, "My Big Three Wheeler" has been described as "the Beatles meet Zappa in pop-psych Sumo match."  Peter has a new project in 2015 under the name MARSTON.   Marston have a track on the latest "Power Pop Planet – Volume 5" compilation just out now and available at:  www.PopGeekHeavenStore.com.
CHECK OUT SHPLANG out at this link:  http://www.cdbaby.com/cd/shplang
==================================================
LINKS:
Wikipedia:  https://en.wikipedia.org/wiki/Mandala_(band)
Amazon Listing:  https://www.amazon.com/Soul-Crusade-Mandala/dp/B003UCPER4
Discogs Listing: https://www.discogs.com/Mandala-Soul-Crusade/release/2294936
Blog Post: http://rockasteria.blogspot.com/2012/06/mandala-soul-crusade-1968-canada.html
Band Site:  http://www.canuckistanmusic.com/index.php?maid=136
VIDEO:
YOU GOT ME:
ONE SHORT YEAR:
WORLD OF LOVE: