MIKE BARON Reviews – Mid/Late September
THE SUNCHYMES:  Let Your Free Flag Fly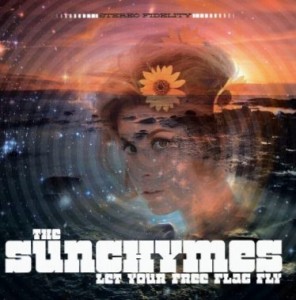 Aaron Hemmington's unique synthesis ofMagical Mystery Tour era Beatles and Pet Sounds era Beach Boys forges new territory on this remarkably consistent hazy sunned psychedelic excursion.  Harmonizing with himself mostly on the 4th, Harrington creates a dreamy ambience that sucks you in, beginning with the steampunk "Revelations."  He sometimes seems like Mycroft to Brian Wilson's Sherlock.  "Enchanted Girl" is very chamber rock with its synthesized harpsichord. "Astronomical Clock" contains a dash of Four Seasons while "Uncle Albert's Slide Show" inevitably recalls McCartney's Uncle Albert, and XTC as well.  "On a Summer Ride" is pure west coast dreaminess.
            Four and a half stars.
 BUY at Kool Kat – HERE
LANNIE FLOWERS: New Songs Old Stories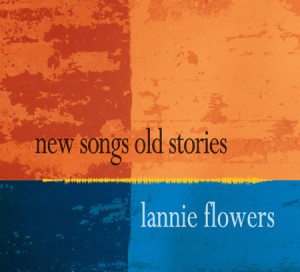 New Songs is like an ice cream truck circling in front of your window only instead of playing some irritating children's jingle, it churns out hook after hook, chime after chime.  Flowers sings a lot like The Boss especially on "Another Weekend," the fantastic first song that grabs you like an Alien face hugger. While the rest of the album never quite matches that first song it is consistently inventive, musical and dynamic.  ""Come On Girl" starts like the Raspberries but immediately swerves into classic Beatlesque rock.  "I Didn't Know" has that heartland vibe like Mellencamp and the Boss again.  "Tired of Being Alone" is as sure-footed as a mountain goat as it negotiates it's rocky melody.
            Four stars.
 BUY at Kool Kat – HERE
REDD KROSS:  Researching the Blues   (Merge)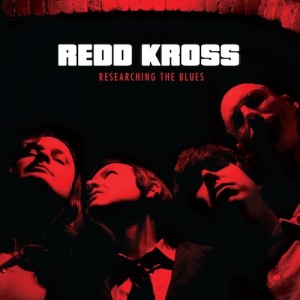 What can approach Redd Kross' 1990 raucously sublime masterpiece Third Eye?   Nearly 25 years later the boys have regrouped, and whileResearching has many iconic moments there is nothing like the triumphant march that constitutes the second half of Third Eye.  The jagged "Researching the Blues" shows they haven't slowed down–they're still hard-rocking masters of jagged guitar.  The twin leads of Jeff McDonald and Robert Hecker weave an intriguing helix through much of this record, especially on "Uglier" and "One of the Good Ones." "Stay Away From Downtown" shows they still know how to pick out a great riff with its Graham Parkerish melody.  "Dracula's Daughter" brings jagged teeth to their Byrdsian chime.
            The last two songs, "Winter Blues" and "Hazel Eyes" capture some of Third Eye's magic and build to an epic apotheosis.  I just wish they'd gotten there a little sooner.
            Three and a half stars.
 BUY at Kool Kat – HERE
KEVIN MARTIN:  Throwback Pop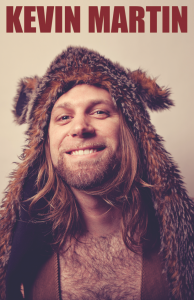 Martin composes on keyboards and starts the ball rolling on the Josh Fix-like "TV News."  "I Need Your Love" shines a little ELO influence with its swooning string-driven chorus, and it appears again on "Let Me Go."  While Martin inevitably brushes up against Billy Joel and Elton John, he maintains his own distinctly west coast sunshiny vibe.
            "Call Me Crazy" is a protest song:
"You say you've read the whole Bible.
It don't mean you know God at all.
You named a man our president
But he don't care where my money's spent.
They put the satellites up in the air
so they can watch me when I comb my hair.
I understand and I don't agree.
You can't watch me when I fall asleep."
            "Slow Down" is a southern-fried dripping molasses ode to Louisiana.  "Looking For Love" could and should have been written by Sonny Buono. 
            Three and a half stars.
BUY at Kool Kat – HERE
THE SUCCESSFUL FAILURES: Here I Am
(this review by John Grace)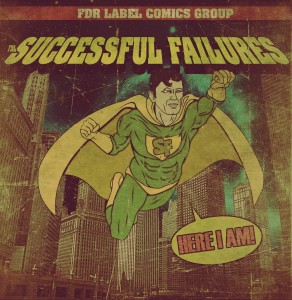 You never like your first taste of whiskey, and the first spin of Successful Failures' "Here I Am" did not yield a memorable impression. However, I played it again a few days later and was surprised how well I remembered the beats, hooks and choruses the second time around. It's a subtle and stealthy sense of catchiness with some very unorthodox metaphors. Still deciphering "The Rise of China." "Tell Your Old Friends" sounds like a more adult version of the All-American Rejects.
Some handclapping and 50s influence on "Turn It Down." The lyrics allude to a lot of esoteric history, with the dark and haunting bonus cut "Lester Stillwell" being the only pop song in existence about the
Jersey Shore shark attacks of 1916.

            Four stars.