TOP 10 FOR 2012
by Mike Baron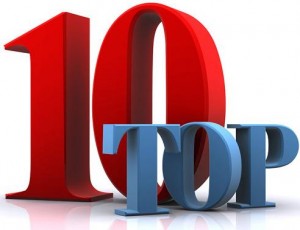 2012 was a great year for pop music, as are they all for those willing to listen.  Meanwhile, Big Music continues to cripple itself with irrelevant awards shows like the Grammies and the American Music Awards.  It is almost painful to watch these dinosaurs in their death throes.
The Foreign Films is still working on their follow-up to the groundbreaking Distant Star.  And Bryan Scary's Daffy's Elixir was never released on CD.  We love Bryan Scary but we don't do downloads.  We the People demand something to hold in their hands, read the song titles and personnel.
Once again, the criteria were simple.  Freshness, vivacity, melodic invention and above all, how much time the tunes spent playing in our house.  The king of the hill factor.
1.         EXPLORER'S CLUB: Grand Hotel (Rock Ridge)
For sheer swooning pop glory nothing else comes close.  Drawing from the Beach Boys, Burt Bacharach, Jimmy Webb, Herb Alpert and a host of other classic influences Explorers Club has synthesized everything we love about pop into the most joyful record of the year.  Their Freedom Wind was my number one pick in '08.
2.         DAVID MYHR: Soundshine (Lojinx)
Former Merrymaker Myhr nails the hooks on every song drawing influence from the Beatles, ELO, as well as the rich tradition of Scandinavian power pop.  Like all great records, it builds and builds to the epiphany of "Icy Tracks," then throws in "Ride Along" as a lagniappe.
3.         WES HOLLYWOOD: Fantasy Arcade
A primer on modern power pop, constantly surprising, engaging and uplifting.  This is only available on vinyl and as a dowload.
4.         BEACHWOOD SPARKS: Tarnished Gold (Sub Pop)
Twelve years after their debut Sparks returns with an irresistible melange of chiming country rock, pedal steel, banjo and mandolin woven together behind killer hooks and harmonies.  If you love early Grateful Dead, Byrds, Poco, Burritos and Seatrain you must hear this record.
5.         THE SUNCHYMES: Let Your Free Flag Fly (Calliope)
Aaron Hemmington's one-man west coast sunshiny pop caravan draws on the surf tradition–the Beach Boys' influence is undeniable–but he weaves it into a uniquely charismatic tapestry that will have you humming along.  Which reminds me.  What has his pal Andy Morten been doing?
6.         SIDEWALK SOCIETY: Venus, Saturn and the Crescent Moon (Grandioso)
This psychedelic trio has an unusually robust bass.  Their music draws on the Zombies, Kinks, Small Faces, Jefferson Airplane and Spirit.  Their sound is bittersweet and instantly memorable.
7.         DARK OCEAN COLORS (Rainbow Quarts)
Former Pillbugs front man Mark Mikel teams with Scott Hunt for a richly satisfying tapestry of orchestral rock drawing on Beatles and ELO.  "Love You Much Better" is sooo later period Beatles but the record consistently maintains its own mood and charm, right up to the heavenly "Dream Away."
8.         THROWBACK SUBURBIA: Shot Glass Souvenir
Portland quintet's fresh power pop will knock you out from the opening "Give and Take," which is sui generis but may cause you to think of the Raspberries.  Lead singer Jami Evans has a caramel voice.
9.         ULYSSES: Everybody's Strange (Kool Kat)
British group draws on early Yardbirds, Blodwyn Pig, Z.Z. Topp to create their own brand of blues and boogie shot through with brilliant flashes of eccentricity.
10.       SECRET POWERS: More Songs About Her
Plus songs about "The Elephant Man," suburbia, and leaking faucets.  There's a pleasing eclecticism to this collection as more band members contribute memorable songs rich in melody and hooks.