BLOODY RED BARON
APRIL RELEASES
by Mike Baron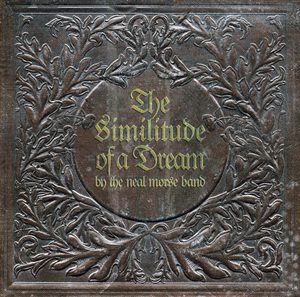 NEAL MORSE BAND: The Similitude Of a Dream (Metal Music)
Jaw-dropping two-disc set of prog rock reeking of Pink Floyd, King Crimson, ELP, Yes, Captain Beyond and even AC/DC, based on John Bunyan's Pilgrim's Progress. I know what you're thinking—Pilgrim's Progress, Pilgrim's Shmogress. It's a sort of unified field theory of human behavior from a Christian point of view. Never mind. The music grabs you by the throat. The Floyd influence is immediately apparent on "City of Destruction" with its stomping bass. There are Queen vibes in "Makes No Sense," while keyboarders Morse and Bill Hubauer trade monstrous riffs. They switch effortlessly to a more harmonic, Dowling-Poole sound in "The Ways Of a Fool," but really, the whole thing is astonishing, endlessly fascinating, and danceable.
Five stars.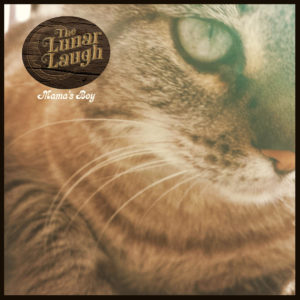 THE LUNAR LAUGH: Mama's Boy
Mama's Boy offers sophisticated, acoustic, dynamic pop reminiscent of the Posies and the Beatles, but with their own sunny sound built around the Everly-like harmonies of Connor Erickson and Jared Lekites. The record is filled with musical novelistic flourishes, like the delicate guitar intro and mournful little horn section on "A Bitter Fool," replete with George Martin trumpet. "She Got Stoned" has a Mike Tyson hook, and there is Nashville twang all over "Living A Lie." Dig that crazy falsetto harmony on "Lucky Moon." This is mad pop science, which eschews the three standard chords for something more adventurous and memorable.
Four and a half stars.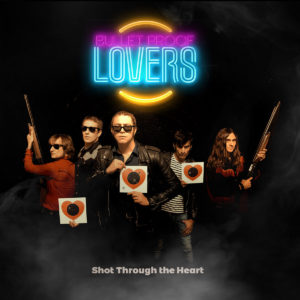 BULLETPROOF LOVERS: Shot Through the Heart (Rum-Bar)
Rum-Bar has carved out a niche as purveyor of classic hard rock sounds featuring snarling guitars in the Eddie Cochran/Chuck Berry/Rick Derringer mode. These Lovers feature Kurt Baker on vocals, Lulyl Costa and Juan Irazu on guitars, and produced by Wyatt Funderburk. Both Joan and Lulyl are ferocious, adding plangent riffs on every song, like the descending figure that gleams in "Ain't No Joke." "Not Your Toy" is reminiscent of Portland's The Cry! Baker essays his perfectly controlled quaver on "One Last Night," among others. While not as distinctive as Baker's own recordings, this is an instant party.
Four stars.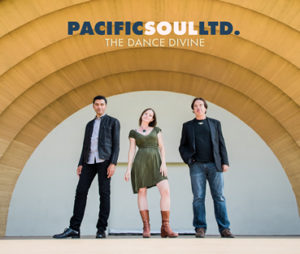 PACIFIC SOUL LTD.: The Dance Divine (Karma Frog)
This sunny West Coast trio taps into a whole bunch of soul, including The Staples, Earth, Wind and Fire, and Smokey Robinson, to name a few. The first three tracks, consisting of an a Capella intro segueing into funky dance tracks reminds me of Graham Central Station's first album. "Pacific Soul Time" sets a funky groove that carries through to "Tomorrow Brings Tonight." "The Dance Divine" could have been an Earth, Wind and Fire song, just as "Aching For You" would fit in perfectly with a Smokey Robinson and the Miracles set.
"Portland" is gospel.
The songs stretch back for decades, but their production is homogenous and first-rate. The chorus on "Road Trip" sounds like barking dogs, but even that works. Makes me wonder why more bands don't try to do this kind of thing. The Rascals did, as did Dexys Midnight Runners and a handful of others.
The only misfire is a melodramatic reading of "God Only Knows," the only song they didn't write.
Four and a half stars.
++++++++++++++++++++++++++++++++++++++++++++++
Mike Baron is the creator of comic books Badger and (along with Steve Rude)  Nexus.  His latest book is "A Brief History of Jazz Rock" – more on Amazon CLICK HERE.
He has written five novels in the last few years, all available on Amazon here:
http://www.amazon.com/s/ref=nb_sb_noss_1/184-5348781-8830168?url=search-alias%3Dstripbooks&field-keywords=Mike%20Baron.  Visit his website here:  http://bloodyredbaron.net and on Wikipedia here:  http://en.wikipedia.org/wiki/Mike_Baron