NOVEMBER REVIEWS
by Mike Baron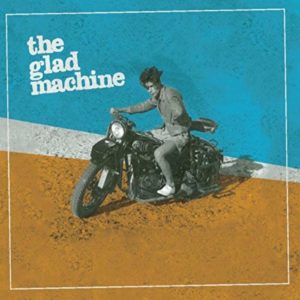 THE GLAD MACHINE (Spirithouse)
This Massachusetts quartet's debut album kills with a sublime collection of crunchy hooks and wailing guitars, with massive Who-type chords. Brad Thayer's elegant vocals swoop effortlessly from tenor to falsetto, as on the Raspberries-like "Tonight." "Wave" swirls around a Great Buildings foundation, with a thalamus-pleasing echo chorus. "18 Days" is a stadium-ready power ballad with a massive hook. In fact, every song has a massive hook. "A Song For Sean" is a Who-like anthem with a blistering guitar solo. They've been drinking from the same well as Somerdale.
Superb dynamics, original presence, this is one of the brightest releases of the year.
Four and a half stars.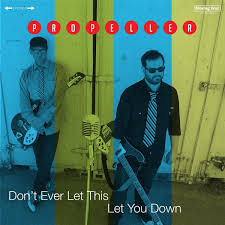 PROPELLER: Don't Ever Let This Run You Down (Moving Wall)
This fiendish hook machine is a descendant of Peter and Gordon, Chad and Jeremy, Teenage Fan Club, and The Red Button. Greg Randall, Will Anderson, with Geoffrey Mack weave a mesmerizing double guitar helix that burrows through your brain like a tunnel digging machine. If cats could get their shit together and learn music, they would sound like the guitars on "Lose My Way." The boys employ a wall of sound on "Don't Wake Me Now," but it's a garage wall, not a symphony. "Broken In So Many Places" has the Midwest sweetness of the Hawks or Shoes, and the hook savvy of the Knickerbockers. "Something Blue" shoots tracer bullets through the night sky.
Four and a half stars.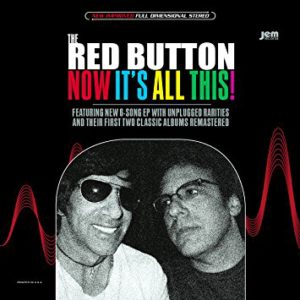 THE RED BUTTON: Now It's All This (Jem)
The Red Button's two previous albums, She's About To Cross My Mind and As Far As Yesterday Goes, are perfect power pop statements in the mode of early Beatles, The Knack, The Knickerbockers, The Zombies, Gerry and the Pacemakers, Herman's Hermits and Sagitarius. This is a reissue of those albums along with six new songs and some acoustic takes. I listened to the whole thing and my jaw hit the floor, my ears rocketed into the stratosphere, and my toes tapped me out of town. If you value jangle and like those bands, you must have this.
Five stars.
++++++++++++++++++++++++++++++++++++++++++++++
Mike Baron is the creator of comic books Badger and (along with Steve Rude)  Nexus.  His latest book is "A Brief History of Jazz Rock" – more on Amazon CLICK HERE.
Baron has an exciting, just announced new project coming out in 2018 and just hit its Kickstarter goal.  It's called Q-Ball and it's an espionage/martial arts thriller with explosive fight scenes, written by Mike Baron and drawn by Barry McClain.  CLICK HERE to check it out.
He has written five novels in the last few years, all available on Amazon here:
http://www.amazon.com/s/ref=nb_sb_noss_1/184-5348781-8830168?url=search-alias%3Dstripbooks&field-keywords=Mike%20Baron.  Visit his website here:  http://bloodyredbaron.net and on Wikipedia here:  http://en.wikipedia.org/wiki/Mike_Baron