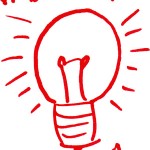 Most book projects in the entertainment world tend to promote the most popular and successful artists – the ones who sell millions of records.  Few have ever wanted to cover the interests of the music in the power pop genre.
Sadly, if you gather up all the books that have focused on the music of power pop and you'll end up with less than 10.  Total.
Until Pop Geek Heaven came along.  Alongside the eight volumes in Power Pop Prime and the Shake Some Action series of books, PGH is going to give a platform to investigate and give special spotlight on some of most talented artists in power pop in the last 20 years but cover some you may not have heard of or others that been critically ignored.
Which artists will appear in the book?
You. The PGH members will put it to a vote and discuss the option as we try and track down the artists that captivate our interest most.   We'll interview them on webinar video feeds and special audio interviews made available to PGHers.  From there, we'll begin the process to lay out and design the book, bringing members into the process the whole way – from start to finish.
We'll start the process later in October – so stay tuned!