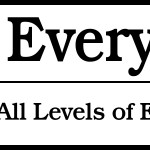 PGH is proud to announce the beginnings of a tribute project that has been in super-slow, super-powered down gestation for almost 10 years.  Working alongside high-powered comics retailer Joe Field, founder of the world-famous Flying Comics retail shop, we'll explore the world of graphic novels, the inside scoop on sequential story-telling and marry it up to the world of power pop!
There are a lot of ideas on board but we're going to be soliciting, asking, imploring PGHers to come up with some great ones to move forward with.  As a community, we'll send out a casting call for bands to submit tracks and choose the best together…and come up with a master list of possible be performed.
One thing we are certain we want to do:  Commission and create a full on, full color comic book(ahem, 'graphics novel') to act as  a companion the tribute CD.   We'll, also, evaluate the different type of talents in the comics world to help make this dream come true.  There's a lot of components to a project this large and the PGH members are going to help pull it all together!
How does this project strike you?  Post your initial thoughts below…..