JELLYFISH – The First Book On One Of Power Pop's Most Influential Bands!
How does that strike you?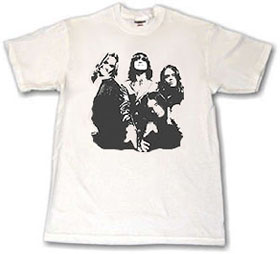 Yes, you read that correct. A complete exploration into the story behind one of power pop's most influential and respected band…JELLYFISH.
Back in 1999, Not Lame Recordings started work on "Fan Club", the 4 CD box set obsessed with the band and finally seeing the light of day in 2002.
All Music Guide gave it "4 ½ stars" and said this:  "The title of "Fan Club" is entirely accurate — this, more than most box sets — is one for the fans. And Jellyfish does have fans: for a band that didn't sell many records, they sure gained a lot of fans… It's an archival piece done right — it is an exhaustive journey through the vaults, lovingly prepared. If you're a serious fan, you need this."
Well, in 2011, we're announcing the next step along the path of our loving preoccupation with the band.
Researched and written by music scribe Craig Dorfman, the journey to bring fans of the band a comprehensive, 'back-stage' insider view on the complete story of the band, this project will evolve before the eyes of the Pop Geek Heaven community.  You will be the first hear the latest breaking news on the evolution of the project.
Craig has nailed down everyone connected to the Jellyfish story and interviewing them all.
Yes.  All of them.
PGH will share excerpts of interviews with all the participants in the story of the band and get a look at extra stories and tidbits that will not make the book.  PGH will have exclusive audio interviews that only PGH members will be able to download, digest and enjoy.  We'll look at and evaluate the art work for the front and back cover together and take a vote as to PGH members' preferences.
And always look to you for any ideas to make the book every bit as awesome as the "Fan Club" box set was.
Maybe we'll give you first-glance at parts of chapters as they come to completion, seeing them before the thousands of outsider fans of the band do.  How does that sound?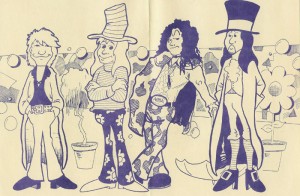 Bottom Line:  You, dear Pop Pioneer, are truly on the inside on this one.  Let others shudder with envy when they hear what they missed.
And, you know…a whole lot more.