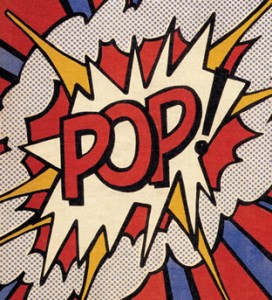 "Shake Some Action – The Ultimate Power Pop Guide", a 202 page tome that covered all things 'power pop', was published in 2007.  It's now out of print and a rarity that is truly impossible to find a copy of because anyone who bought it, will not part with it.  True.
2011 sees the formal first stages of the follow-up to this important piece of work for the serious power pop fan.
The PGH community will have first-hand look into the discussions between John M. Borack and Bruce Brodeen as they contemplate – in front of your very eyes and ears – the first steps in the project and solicit your feedback.  They'll be looking to the PGH community to help lay the foundation for the book's core focus.  Borack and Brodeen have a lot of great ideas that have been gestating for the last few years but nothing is set it in stone.
We'll set the concrete inside PGH.  As with all the projects inside "Works In Progress", we'll give you velvet-rope access to our meetings – let you in and hear what Borack and Brodeen talk about and wrestle with.  PGH will share initial drafts of the book, submissions from other writers, appraise ideas for art work and other content in the book.  They'll seek your input and value it as only a fellow pop geek can.