WHAT'S NEW – Late December
The last "What's New" post for 2012, the first year of Pop Geek Heaven.  I started PGH out as a service to you…fans and artists.  Hope you are enjoying it…a new layout is coming for the Dashboard area in January and then a whole new home page design in February.  Sales of "Power Pop Planet" CD have allowed this to happen so, if you ordered it…YOU are making this work for all of us, so "Thank You…".  (details at bottom of this page)
Now, I'm gonna start this brief post of news out on a more sublime note as it relates to the horrific shooting at Newtown, CT, a town next to town my parents moved to a year after I went off to college many years ago so I know the area and town well.  Certainly, though, this one hit us all in a deeply challenging, troubling and resonating way because of tragic nature of the act and the innocence of so many young victims.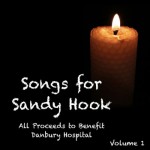 Now, you're a music fan.  I ask you, respectfully, to consider supporting a digital album that has been put together where 100% of the proceeds go to the hospital that is providing 24 hour care to the families of the victims.   As a member of Pop Geek Heaven, if you're considering picking this digital compilation versus the newly arrived "Power Pop Planet" cd,  please choose the "Songs for Sandy Hook" charity project and wait on PGH CD for another time in 2013.  The details of this  charity project are these two links:
http://songsforsandyhook.bandcamp.com/album/songs-for-sandy-hook
https://www.facebook.com/SongsForSandyHook
[linebreak style="3.png"]
CHRISTMAS MUSIC:
One of my favorite CDs over the past years is "HI-FI CHRISTMAS", a CD that Not Lame carried during the 00s and still makes me smile. It's a veritable power pop paradise with holiday tracks from The Jellybricks, The Spongetones, Bill Lloyd, Don Dixon, Lisa Mychols & Wondermints, The Lolas, Phil Angotti(The Idea), Dom Mariani and many more.  Check it out – HERE
[linebreak style="3.png"]
BARELY PINK REFORMS — AND HAS A CHRISTMAS SONG TO GIVE AWAY, TOO!  They broke up almost 10 years ago(Brian Merrill has been working with his most recent band, the Ditchflowers the last five years) and details of a new album will be forthcoming in 2013 but in the meantime, grab their power poppin' rendition of "Blue Christmas" at THIS LINK.  (Merrill is intereviewed to talk about Barely Pink in the latest 'Power Pop Prime" book, "Volume 2")
[linebreak style="3.png"]
MORE CHRISTMAS MUSIC FOR FREE! Just posted a new Christmas song from Alan Berhoft in The Surprise Box area –  and then there's another one Shoes put up on PGH last year.  Grab them below:
SHOES – HERE
ALAN BERNHOFT – HERE
As a reminder, songs are posted in The Surprise Box often and continually. 6-10 songs a month.  See what's been posted recently there at THIS LINK.
[linebreak style="3.png"]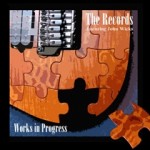 KOOL KAT MUSIK just announced a new project from John Wicks of the Records.  The special CD-R features demos, rare and unreleased recordings from 1982-2012 is the perfect conduit between The Records of yesterday and tommorrow and is a must have for any fan! Features track by track annotations and insight by John. TRACK LISTING: "Cry A Million Tears" ("Rock-Ola" demo), "Her Stars Are My Stars" ("Rock-Ola" demo), "Union Jack" ("Rock-Ola" demo), "Holding On To A Dream", "Every Word We Say" ("Rock-Ola" demo), "The Heroes", "She's All I Need", "Forever Blue" ("Rock-Ola" demo), "Golden Sunlight", "Liverpool" ("Rock-Ola" demo), and "Nowhere Left To Run".  Order a copy at THIS LINK.
[linebreak style="3.png"]
JIM BOGGIA – don't get a chance to see a lot of new music from guy, though he continually performs live.  A few weeks ago, he accounced a new project, "Jim Boggia ComesAlive!", a CD that features one full side with the fabulous but short-lived 11-piece band with great, horn-filled arrangements recorded at World Cafe Live in Philadelphia, PA and a second side containing some magical moments in the more intimate confines of The Living Room in NYC and Think Tank Studios in Hoboken, NJ that feature duo performances with keyboard virtuoso Mike Frank, an amazing harmony/co-lead vocal by Mike Viola as well as solo performances. Check it out HERE
[linebreak style="3.png"]
Let's take a Holiday Break with…THE MOCKERS
You pick this song up at THIS LINK
[linebreak style="3.png"]
POWER POP STEW – gotta love this show 'n blog.  The latest show you can stream at THIS LINK and features Van Go, Free Energy, Low Cut Connie, Steven Wright-Mark, David Fisher, The Electric Stars, Ashbury Keys, Freddy and The Phantoms, King Washington, The Judes, The Popdogs, Jeremy, The Nines, Uncle Dave's Rock Service, Cliff Hillis, The JAC, and Vinnie Zummo.
[linebreak style="3.png"]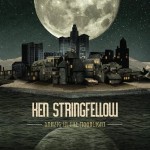 KEN STRINGFELLOW – the co-founder of the Posies had a new record come out in September that, man, so few power pop fans seem to even be aware of!  Now, I'm bias to the band, of course because my old label released the 4 CD "At Least, At Last" box set back in 1999 so I have a soft spot for the boys in the band but this new album, while certainly not 'power pop' is an another eclective of downright cool material.  Just came across THIS REVIEW you can read up on a bit.
[linebreak style="3.png"]
JOHN LEFLER – If you have not heard Lefler's solo albums, well…you need to.  He's been a member of Dashboard Confessional for the last 10 years and they are touring right now, which is why I mention this here so, if you see that band live, find John and say "hi!".  Make sure you check out his 2009 release, "Better By Design", one of the best albums of that year.
[linebreak style="3.png"]
KENNY HOWES – Returns! He's just released a new album earlier in the month and you can check out some of the songs at his ReverbNation site – HERE  You recan read a review of the album at THIS LINK, too.
[linebreak style="3.png"]
JELLYFISH – Well, 2012 was a busy year with their catalog coming out on vinyl, a live album released and now… the end of the year brings another surprise!  Here's the story:  while recording their two studio albums, (1990's Bellybutton and 1993's Spilt Milk), "instrumental" mixes of each record were created by Jellyfish and their producers. Unheard and untouched for decades, these recordings will finally see the light on Omnivore Recordings' Jellyfish Stack-a-Tracks.  More info on ordering can be found – HERE
MORE JELLYFISH NEWS – You'll be hearing a LOT more about this in 2013, but Not Lame Media/Pop Geek Heaven will be publishing the official biography of Jellyfish in late 2013.  Yes, you read that right…'offical biography'.  It's very early to start talking details but the book has been fully researched and will be written by Craig Dorfman, a massive J-fish fan who happens to be a very talented writer who tracked down everyone – and I mean everyone – connected to the Jellyfish story and interviewed them all.  We've been working on the book for almost two years already and Craig has been busting is butt very intensely for the last year, unearthing all kinds of amazing, fascinating stories behind the band's rise 'n demise.  Dorfman is the right kind of writing talent to bring this story into focus for fans to properly enjoy.  Anyway, though, I'd slip this little nugget in quickly here since there was a bit of other cool news connected to the band.
[linebreak style="3.png"]
The Village Voice has posted their list of the best reissue albums of 2012 this past week.  Read the article – HERE
[linebreak style="3.png"]
Music industry pundit, Bob Lefetz posted a very nice and interesting post on his blog two weeks ago talking about CHEAP TRICK.  Read the post at THIS LINK.
[linebreak style="3.png"]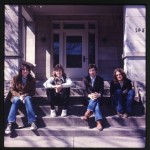 BIG STAR – 2013 will see the release of the Big Star film documentary "Big Star: Nothing Can Hurt Me" and, for me, this will be one of the biggest music-related events.  To call me a massive fan would be understatment.  The band has been part of my life since January 10, 1975 when a 12-year old Bruce bought "Radio City" at Woolworth's for .97 cents(along w/ Bowie's "The Man Who Sold The World" – the Bowie in drag cover version!).  The first airing of the film just happened in Memphis at the Memphis Film Festival.  Read about the documentary – HERE
[linebreak style="3.png"]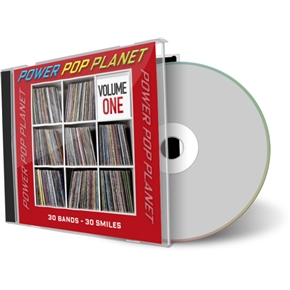 POWER POP PLANET 2-CD project…Now Shipping!  Well, it will be on December 26th, so if you pre-ordered it, it's coming!  If you are not aware, please do be…."Power Pop Planet" is a 2 CD set that has 30 songs and the sales of the CD go to keep Pop Geek  Heaven going and FREE for everyone.  If you dig PGH, please consider ordering a copy to show your support for this site.  It's $12 if you order before December 31, 2012.  $12 for two CDs of power poppin' righteousness…come on, that rocks, yes?  Check it out at THIS LINK.
That's it for now. I'll update you with another "What's New" in two weeks.   In the meantime, make sure you check out and download the latest digital compilation for PGH members(December) HERE and then the latest podcast from me at THIS LINK. (this link will be posted Friday, December, 21). Also, download all the songs in The Surprise Box – HERE.  There's 82 differents posts loaded up there in the last year and even more coming in 2013!
Blessings to you and your loved ones this Holiday Season….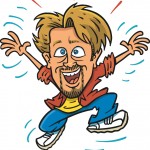 Bruce